to
Ladybirds Class
(Year 1)
Meet the team!
Class Teachers
Miss Jephson and Mrs Deverill
(Monday, Tuesday and Wednesday morning, Miss Jephson will teach the class. Wednesday afternoon, Thursday and Friday, Mrs Deverill will teach the class.)
Teaching assistant
Miss Richards
This half term ( Spring 1) our topic is:
Frozen Planet
Week 1
Where is the Arctic and Antarctica? What is it like to live there?
We will introduce the topic by firstly looking at which places in the world are cold, what these places are called, where they are and explore why they are so cold. We will also locate these places on a world map, as well as locating the country in which we live. We will then look at the different continents and what they called.
In Literacy this week we will start to read The Polar Bear Son by Lydia Dabcovich. We will focus on the setting of this story and compare it to where we live.
Week 2
What is the landscape like in the Artic and Antarctica?
We will focus on the physical features of the Arctic circle and look at pictures of this area during the winter months. We will explore the different colours in the landscape and then do art work based on this. We mix paints to create the different shades of blue and try to match these shades to a colour wheel.
Week 3
Which animals live in the Polar regions?
This week we will be focusing on the different animals that live in the cold places on Earth. We will be doing art work based on this and will do observational drawings of these animals, collages and craft pieces for our classroom display.
Week 4
How can we find out about animals that live on the Polar regions?
This week we are using the internet to find images and information about the different polar animals. We will create our own fact file about a chosen polar animal and will discover if the same animals can be found at the Arctic and at Antarctica.
Week 5
How and why is the landscape changing in the polar regions?
We will look at how the landscape has changed in the polar areas and why it is changing. We will explore what climate is and how this is changing and the impact it is having. We will conduct an ice experiment and to see where ice melts the quickest in the school.
Week 6
Who is Ernest Shackleton and what is an explorer?
We will look at what an explorer is and focus on Ernest Shackleton and his expedition to the South Pole. We will be writing reports about this famous explorer.
In Numeracy this half term the children will be working hard to:
Add and subtract one digit and two digit numbers to 20, including zero..

Read, write and interpret mathematical statements involving (+), subtraction (-) and equals (=).

solve one step problems that involve addition and subtraction, using concrete objects and pictorial representations and missing number problems.

Represent and use number bonds and related subtraction facts within 20.

Count to 100 forwards and backwards, beginning with 0 or 1, or from any number.

Count, read and write numbers from 1-100 in numerals.

Read and write numbers from 1-20 in numerals.

Identify and represent numbers using objects and pictorial representations including number lines, and use the language of equal to, more than, less than (fewer), most, least.

Count in multiples of twos and fives.

Given a number, identify 1 more or 1 less to 100.
In Literacy this half term the children will be:
* Reading The Polar Bear Son by Lydia Dabcovich which is a story from another culture. (An inuit tale) and focus on characters and retelling the story.
* Comparing the setting of the story The Polar Bear Son with where they live.
* Look at Non-Chronological reports and write their own report on Inuits.
* Using the animation 'Lost and Found' and talk for writing strategies to write our own stories.
* Writing letters and postcards between the characters in the Lost and Found story.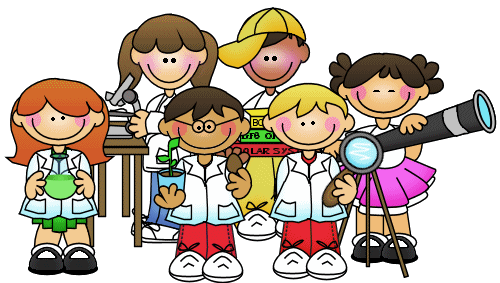 In science this half term the children will be learning about Animals including humans. We will learn to name the different parts of the body and the special functions that some of the parts have. We will be learning to name the five senses and helping to solve a mystery by using our senses. We will learn to group animals, using the terms reptiles, mammals, birds, amphibians and fish. We will learn the words 'carnivore', 'herbivore' and 'omnivore' and which animals fit into each of these groups.
In PSHE this half term we will be taking part in Forest Schools with Miss Harrison.
In RE this half term we will look at who an inspiring person is and why.
In ICT this half term the children will continue using Purple Mash and will be focusing on units of work based on pictograms and spreadsheets.
In PE this half term we will be Forest schools and working with the PE coach to practise our ball skills by playing Boccia.
Our phonics work will take place every morning. Our class will split into groups for letters and sounds.
Harvest
Letters sent home
Our place in space topic overview
London's Burning topic Overview
Information for parents
Letters and sounds phase 2 information for parents
Letters and sounds phase 3 information for parents
Letters and sounds phase 4 information for parents
Letters and sounds phase 5 information for parents
Bug club trouble shooting guide
Assessment - End of Year 1 Expectations
Year 1 writing non-negotiables
Year 1 maths non-negotiables
Ambassador Awards 2017-2018
This year we have incorporated the Learning Passport within a document that recognises children's achievements in school and the wider community. What is expected in order for children to achieve their 'Ambassador Award' comes under 4 headings:
Citizenship

Relationships

Learning

Behaviour and conduct
Each section has elements that underpin the values that as a school we hold dear. We believe that learning is something that continues every minute of the waking day and it is important to recognise children's achievements not only in lessons but beyond. Adults in school will discuss each section with the children and how they can meet the criteria identified; we are hoping that the children will be able to take some ownership of the passport themselves!
Have a look at the Ambassador leaflet to find out more and look through 'Steps to Success' passport the Ladybirds children will be working through this year to help them achieve their Ambassador Awards!
Ladybirds steps to success passport for the Ambassador Award
Helping at home!
Reading
Each day your child will need to bring their reading book to school. Please try to practise daily at home, even if it is just a couple of pages. In addition to a reading book, your child will be given a tricky words list to learn. Please can you sign your children's reading record books every time you listen to them read, it helps us and it also helps your child to earn credits towards their Ambassador awards.
Learning log
At the beginning of each topic we will send home a homework grid with a choice of activities on it. The completed tasks will be returned to school at the end of the term and celebrated with the class.
Spellings - From January 2018
Your child will have spellings to learn every Friday. These will be sent home in their spelling booklets. The following Friday your child will be tested in class and new spellings will be given again for the following week. The results from the test will be put in your child's spelling book. Please ensure their spelling books are returned to school every Friday. All spellings given are linked to the National Curriculum for year 1 and also to the work done in phonic sessions.
Diary Dates
Monday 8th January 2018 – First day back.
Tuesday 9th January- Forest school starts in the afternoon with the Amazing Ash group.
Wednesday 10th January- Brilliant Beech start Forest school this afternoon.
Thursday 15th February- Ambassador assembly
Friday 16th February- Last day of half term
Websites you may find useful
https://learnenglishkids.britishcouncil.org/en/songs/the-alphabet-song
http://www.topmarks.co.uk/maths-games/5-7-years/counting
http://www.bbc.co.uk/bitesize/ks1/literacy/phonics/play/
https://www.activelearnprimary.co.uk (Login in details have been given out at the start of the year. If you have forgotten please ask a member of staff)
We want your children to be happy and enjoy coming to school and learning. If you have any concerns please do not hesitate to speak to any of us so that we can help. You can speak with us after school or contact us on 01773 712840. You can also email us: clairej19@coppice.derbyshire.sch.uk
---