to
Ladybirds Class
(Year 1)
Meet the team!
Class Teachers
Miss Jephson and Mrs Deverill
(Monday, Tuesday and Wednesday morning, Miss Jephson will teach the class. Wednesday afternoon, Thursday and Friday, Mrs Deverill will teach the class.)
Teaching assistant
Miss Richards
This half term ( Autumn 2) our topic is:
London's Burning
Week 1
Where is London? What can we see there?
We will introduce the topic by firstly looking at the country we live in and the countries that border England. We will then focus on England and the capital city, London. This will involve looking at maps and pictures and we will also use Google Earth to search for aerial images of our school and London. Finally we will be introduced to 'Travelling Ted' who will tell us about his exciting visit to London and what he saw and did there.
Our work this week will be locating London on a UK map and creating a model of a chosen London landmark.
Week 2
How has London Changed since 1666?
We will focus on London and that it is the capital city of England. We will explore what this means and look at how it has changed over 300 years. This will involve looking at pictures from the past and present. What differences do the children notice? What is the same? Different? The children will be asked to sort the pictures into two groups- London then (1666) and London now (2017).
Week 3
How did the fire start?
This week we will be finding out about the Great Fire of London that happened in 1666 (351 years ago!). We will look at who the queen is today and who the king was then- King Charles II and we will create a class timeline showing how long ago the Great Fire started.
We will then focus on what happened during the fire and look at where it started (Pudding Lane), why it started and why it spread so quickly. We will sequence these events on our own timelines.
Week 4
How do we put out fires?
This week we are hoping to arrange a visit to the local fire station in Heanor where we will learn about how fires are put out today and the equipment that is used by modern fire fighters. We will then compare the equipment and uniform with what was used 351 years ago when there was a fire in London.
If we are unable to arrange a visit to the fire station we will use role play resources to recreate putting out a fire today and we will still do comparisons with firefighters 351 years ago.
Week 5
Who was Samuel Pepys?
We will be watching an episode from the Magic Grandad series that focuses on Samuel Pepys and the things that he tried to save from the fire. We learn who this historical figure is and we will do some writing about him.
Week 6
Why did the houses burn so quickly?
We will recap what the houses were made from 351 years ago and how this contributed to the fire spreading so quickly in London.
Our focus will then be on designing and making our own houses in the style of ones built in 1666. We will use wood and card to do this and will be following the design process and will evaluate our work at the end.
Week 7
Dress rehearsal and christmas performance
This week we will be doing performances for our Christmas concert 'Prickly Hay'. There will be a dress rehearsal for the whole school and two performances for parents. (See diary dates below)
Week 8
Whole school Pantomime
This week the whole school will be watching a pantomime that will be coming into school to perform for the children.
In Numeracy this half term the children will be working hard to:
count to and back from 50 and read the numbers.

read and write numbers 1 to 20 in words.

say one more and one less than numbers to 50.

order numbers to 50.

subtract numbers.

write number statements.

solve problems using addition and subtraction.

sequence events in chronological order using language such as before, after, next, first, today, yesterday, tomorrow, morning, afternoon, evening.

Recognise and use language relating to dates including days of the week, months and years.

Recognise, name and describe 2D and 3D shapes such as rectangles, squares, circles, triangles, cuboids, pyramids and spheres.

Know and use pictograms and venn diagrams.
In Literacy this half term the children will be:
* looking at and writing poems on a theme (Bonfire Night focus)
* looking at what a recount is and will write a recounts of a familiar event. For example, we will write recounts of our visit to the fire station in Heanor.
* Writing captions for the Gunpowder Plot.
*Reading and writing about traditional stories such as Cinderella, The Gingerbread Man and the Three Little Pigs.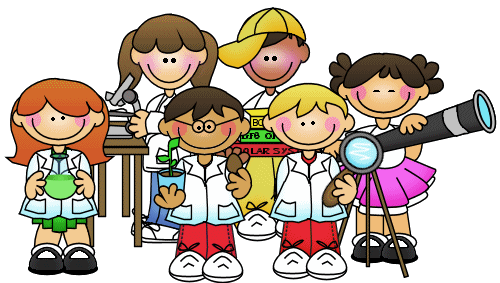 In science this half term the children will be learning about materials and their properties.
In PSHE this half term we will be focusing on what bullying is and how we can stop bullying. We will also focus on feelings and what makes us angry.
In RE this half term we will look at celebrations in the Hindu/Sikh, Jewish and Christian religions during this time of year. We will look at Divali, Hanukkah and Christmas and will learn about why and how they are celebrated.
In ICT this half term the children will continue using Purple Mash and will be focusing on units of work based on animated story books and technology outside of school.
In PE this half term we will be developing our skills in dance with Miss Jephson on a Tuesday and will do games on a Friday with Mrs Deverill.
Our phonics work will take place every morning. Our class will split into five groups for letters and sounds.
Experience Harvest
Letters sent home
Our place in space topic overview
London's Burning topic Overview
Information for parents
Letters and sounds phase 2 information for parents
Letters and sounds phase 3 information for parents
Letters and sounds phase 4 information for parents
Letters and sounds phase 5 information for parents
Bug club trouble shooting guide
Assessment - End of Year 1 Expectations
Year 1 writing non-negotiables
Year 1 maths non-negotiables
Ambassador Awards 2017-2018
This year we have incorporated the Learning Passport within a document that recognises children's achievements in school and the wider community. What is expected in order for children to achieve their 'Ambassador Award' comes under 4 headings:
Citizenship

Relationships

Learning

Behaviour and conduct
Each section has elements that underpin the values that as a school we hold dear. We believe that learning is something that continues every minute of the waking day and it is important to recognise children's achievements not only in lessons but beyond. Adults in school will discuss each section with the children and how they can meet the criteria identified; we are hoping that the children will be able to take some ownership of the passport themselves!
Have a look at the Ambassador leaflet to find out more and look through 'Steps to Success' passport the Ladybirds children will be working through this year to help them achieve their Ambassador Awards!
Ladybirds steps to success passport for the Ambassador Award
Helping at home!
Reading
Each day your child will need to bring their reading book to school. Please try to practise daily at home, even if it is just a couple of pages. In addition to a reading book, your child will be given a tricky words list to learn. Please can you sign your children's reading record books every time you listen to them read, it helps us and it also helps your child to earn credits towards their Ambassador awards.
Learning log
At the beginning of each topic we will send home a homework grid with a choice of activities on it. The completed tasks will be returned to school at the end of the term and celebrated with the class.
Spellings - From January 2018
Your child will have spellings to learn every Friday. These will be sent home in their spelling booklets. The following Friday your child will be tested in class and new spellings will be given again for the following week. The results from the test will be put in your child's spelling book. Please ensure their spelling books are returned to school every Friday. All spellings given are linked to the National Curriculum for year 1 and also to the work done in phonic sessions.
Diary Dates
Monday 30th October – INSET day. School closed to the children.
Tuesday 31st October – First day back after the holiday.
Tuesday 7th November – Partake theatre for year 1 and 2.
Tuesday 7th November– Parents Evening until 7pm.
Wednesday 8th November - Parents Evening until 6pm.
Thursday 9th November - Individual School Photographs.
Monday 13th November- Anti Bullying Week in school.
Tuesday 12th December- Year 1 Nativity (Prickly Hay) with the reception class. 2pm start in the school hall.
Wednesday 13th December- Year 1 Nativity (Prickly Hay) with the reception class. 2pm start in the school hall.
Tuesday 19th December- Ambassador Assembly (details to follow nearer the time)
Friday 22nd December- Christmas Party day and last day of the school term.
Monday 8th January- First day back at school. Start of the Spring Term.
Websites you may find useful
https://learnenglishkids.britishcouncil.org/en/songs/the-alphabet-song
http://www.topmarks.co.uk/maths-games/5-7-years/counting
http://www.bbc.co.uk/bitesize/ks1/literacy/phonics/play/
https://www.activelearnprimary.co.uk (Login in details have been given out at the start of the year. If you have forgotten please ask a member of staff)
We want your children to be happy and enjoy coming to school and learning. If you have any concerns please do not hesitate to speak to any of us so that we can help. You can speak with us after school or contact us on 01773 712840. You can also email us: clairej19@coppice.derbyshire.sch.uk
---