to
Ladybirds Class
(Year 1)
Meet the team!
Class Teachers
Miss Jephson and Mrs Deverill
(Monday, Tuesday and Wednesday morning, Miss Jephson will teach the class. Wednesday afternoon, Thursday and Friday, Mrs Deverill will teach the class.)
Teaching assistant
Miss Richards
This half term ( Summer 1) our topic is:
Marvellous Machines
Week 1
How long ago was the bike invented? Who invented the first bicycle? Have bikes always looked the same as they do today? What parts do a bike have and how do we ride it safely?
We will look at when the first bicycle was invented, who invented it and how bicycle designs have changed over the years and why they have. We will be sorting pictures of bicycles into old and modern and we will also be labelling parts of a bike. We will also discuss how we can stay safe when riding bikes.
Week 2
How has the car changed over the years?
This week children will focus on the history of cars. They will learn about Henry Ford and why he was an important person in the development of the car. They will label the parts of a car and create a timeline of transport throughout the ages.
Week 3
Who invented the first aeroplane? How long have we had aeroplanes? Why are they a useful method of transport and where can you visit on an aeroplane?
This week we will learn about aeroplanes and when they were invented. We will look at who the Wright Brothers were and what the first plane looked like and compare it with a modern day plane. The children will also explore the different continents you can visit on an aeroplane and will label a world map showing where the continents are. They will also complete a transport timeline of planes.
Week 4
Who invented the train? When was it invented?
We will investigate when the first steam train was invented and who George Stephenson was and why he is a famous person in the history of trains. We will sort photographs of trains into old and modern and we will research the life of George Stephenson. We will also explore how people felt when the first train tracks were laid and the arguments given against this development.
Week 5
What was transport like in the past?
This week year 1 and 2 will be visiting the Crich Tramway museum to look at the history of transport and ride some of the old trams! We will also visit the exhibitions inside the museum and look at life in the past as we stroll around the old village scene.
Week 6 and Week 7
Can we design our own car? What is needed to make it? Can we successfully make and evaluate our designs?
We will be having a design and technology focus during the last two weeks of this topic. The children will design and make a car and then evaluate their work.
In Numeracy this half term the children will be working hard to
Measure and begin to record capacity and volume.

Compare, describe and solve practical problems for capacity and volume; (full/empty, more than, less than, half, half full, quarter)

Count to 100 forwards and backwards, beginning with 0 or 1, or from any number.

Count, read and write numbers from 1-100 in numerals.

Read and write numbers from 1-20 in numerals.

Know doubles to ten.

Count in multiples of twos, fives and tens.

Group objects into 2's, 5's and 10's.

Solve one step problems involving multiplication and division, by calculating the answer using concrete objects, pictorial representations and arrays with the support of the teacher.

Recognise, find and name a half as one of two equal parts of an object, shape or quantity.

Recognise, find and name a quarter as one of four equal parts of an object, shape or quantity.

Recognise and name common 2D and 3D shapes.

Use mathematical language to describe common 2D and 3D shapes.
In English this half term the children will be:
* Writing recounts of our visit to Crich Tramway Museum.
* Reading the story 'Naughty Bus' and using talk for writing to innovate and write our own versions of the story. We will also read 'If I built a car'.
* Using the rhyming text 'The Train Ride' as part of our poetry work. We will also learn to recite Humpty Dumpty and Jack and Jill off by heart.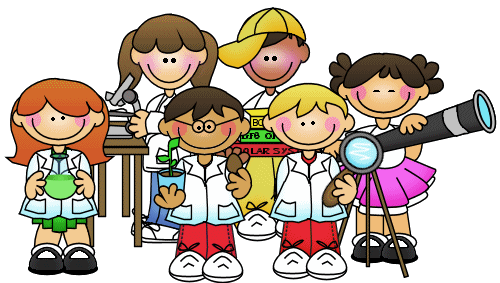 In science this half term the children will be learning about Summer. We will compare the weather associated with the seasons. We will also measure rainfall and create a weather station to record the weather during summer. We will explore how the day length varies across the seasons and also explore shadows. We will look at how we can stay safe in the sun during the summer season and we will also go on a walk in the local area looking for signs of Summer.
In PSHE this half term we will finish our Forest Schools with Miss Harrison for the first two weeks of the term and then we will look at drugs and medicines in our PSHE lessons. We discuss how we feel when we are ill and what makes us feel better. We will also discuss medicines and how they should be taken safely. Finally we will look at harmful aspects of household products and medicines.
In RE this half term we will look at the Christian and Jewish faiths and what they believe.
In ICT this half term the children will continue using Purple Mash and will be focusing on grouping and sorting and lego builders.
In PE this half term we will be finishing off our work with the PE coach for the first two weeks of the term and then we will do PE with Miss Jephson and Mrs Deverill. We will be doing sports day practice and games with bats and balls.
Our phonics work will take place every morning. Our class will split into groups for letters and sounds.
Forest schools
For the whole of the Spring term Ladybird class (Year 1) have been split into two groups so all children in the class come to Forest Schools for an afternoon each week. The children are loving this experience and can't wait for our weekly sessions. So far we have made Forest School bracelets, explored the school Forest School site, made shelters, used clay to make tree faces, made our own Stick Man, magic wands as well as learning some circle time games. Oh and we have explored mud! If you can't do this in Forest Schools when can you do it???!!! All of the Ladybird class have created their own Forest School names so ask a member of Ladybird class to find out what their name is as well as their own action! My name is Miss Hedgehog Harrison! A little bit of an alliteration challenge was set to the children and they amazed me!
Ladybird class will continue Forest Schools after the holidays and hopefully be at the Shipley Park site! We will be using knots for a range of purpose, making shelters and structures using natural materials and going on an Easter egg hunt. We are inviting parents and carers from Ladybird class to come and join us for a session in Forest Schools. This will be either Tuesday 13th March or Wednesday 14th March depending which day your child comes to Forest Schools! Make sure you come prepared and dressed for wet and cold weather. We will treat you to a warming hot chocolate at the end of the session!
Harvest
Letters sent home
Our place in space topic overview
London's Burning topic Overview
Take one picture topic overview
Marvellous Machines topic overview
Information for parents
Letters and sounds phase 2 information for parents
Letters and sounds phase 3 information for parents
Letters and sounds phase 4 information for parents
Letters and sounds phase 5 information for parents
Bug club trouble shooting guide
Assessment - End of Year 1 Expectations
Year 1 writing non-negotiables
Year 1 maths non-negotiables
Ambassador Awards 2017-2018
This year we have incorporated the Learning Passport within a document that recognises children's achievements in school and the wider community. What is expected in order for children to achieve their 'Ambassador Award' comes under 4 headings:
Citizenship

Relationships

Learning

Behaviour and conduct
Each section has elements that underpin the values that as a school we hold dear. We believe that learning is something that continues every minute of the waking day and it is important to recognise children's achievements not only in lessons but beyond. Adults in school will discuss each section with the children and how they can meet the criteria identified; we are hoping that the children will be able to take some ownership of the passport themselves!
Have a look at the Ambassador leaflet to find out more and look through 'Steps to Success' passport the Ladybirds children will be working through this year to help them achieve their Ambassador Awards!
Ladybirds steps to success passport for the Ambassador Award
Helping at home!
Reading
Each day your child will need to bring their reading book to school. Please try to practise daily at home, even if it is just a couple of pages. In addition to a reading book, your child will be given a tricky words list to learn. Please can you sign your children's reading record books every time you listen to them read, it helps us and it also helps your child to earn credits towards their Ambassador awards.
Learning log
At the beginning of each topic we will send home a homework grid with a choice of activities on it. The completed tasks will be returned to school at the end of the term and celebrated with the class.
Spellings - From January 2018
Your child will have spellings to learn every Friday. These will be sent home in their spelling booklets. The following Friday your child will be tested in class and new spellings will be given again for the following week. The results from the test will be put in your child's spelling book. Please ensure their spelling books are returned to school every Friday. All spellings given are linked to the National Curriculum for year 1 and also to the work done in phonic sessions.
Diary Dates
Monday 9th April- First day of term
Tuesday 10th April - Amazing Ash Forest School
Wednesday 11th April - Brilliant Beech Forest School
Tuesday 17th April - Amazing Ash Forest School
Wednesday 18th April - Brilliant Beech Forest School
Thursday 10th May- Crich Tramway Museum visit for year 1 and 2.
Thursday 24th May- Ambassador Assembly (Invites to those who have achieved this will be sent out nearer the time)
Monday 28th May- Half term holiday
Monday 4th June- INSET Day- School closed to the children.
Tuesday 5th June- School Open. First day of Summer term 2.
Monday 11th June- Year 1 Phonics Screening all week
Wednesday 20th June- Sports Day
Thursday 21st June- Class Photograph's
Wednesday 11th July- Year 1 Class assembly in the afternoon
Tuesday 17th July- Ambassador Assembly (Invites sent nearer the time to those who have achieved this)
Friday 20th July- Last day of the term/school year.
Websites you may find useful
https://learnenglishkids.britishcouncil.org/en/songs/the-alphabet-song
http://www.topmarks.co.uk/maths-games/5-7-years/counting
http://www.bbc.co.uk/bitesize/ks1/literacy/phonics/play/
https://www.activelearnprimary.co.uk (Login in details have been given out at the start of the year. If you have forgotten please ask a member of staff)
We want your children to be happy and enjoy coming to school and learning. If you have any concerns please do not hesitate to speak to any of us so that we can help. You can speak with us after school or contact us on 01773 712840. You can also email us: clairej19@coppice.derbyshire.sch.uk
---