Mrs Willis
Class Teacher
Mrs Neumann Miss Frost
Teaching Assistant Teaching Assistant
This half term (Spring 1) our topic is:
Frozen Planet
Week 1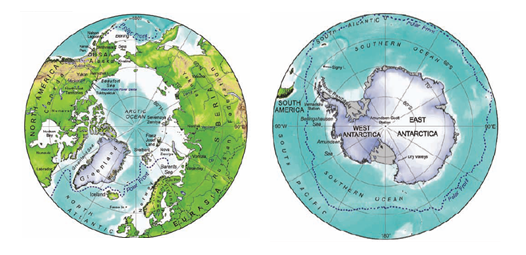 Where is the Arctic and Antarctic?
We will be introducing the topic by using our map reading skills to locate the British Isles, the Arctic and Antarctica. We will begin looking at what it is like in the Polar regions.
Week 2
What is it like to live in the Arctic Circle?
We will be discovering what it is like to live inside the Arctic Circle. We will discover what clothes we would need, what type of transport we would use and we will compare it to living in Heanor.
Week 3
What is the landscape like in the Arctic and Antarctica?
This week, the children will be looking at the physical features of the regions and discussing how climate change has altered the regions over recent years. In art they will be mixing colours to make different shades of blue to create their own polar landscape picture.
Week 4
Who explored the Polar Regions?
This week we will be learning about how the Polar regions were explored and by whom. We will focus on Ernest Shackleton and his expedition to the South Pole. The children will carry out research and write a fact file about Ernest Shackleton and his expedition.
Week 5
Which animals live in the Polar regions?
This week we will be learning about which animals live in the cold polar regions and in Art we will be using our observational and sketching skills to draw some of the animals.
Week 6
Who are the Inuit people?
This final week of the topic we will be learning about the Inuit people- who they are, where they live and how they live. We will be designing our own Inuit clothing - it better be warm!
Science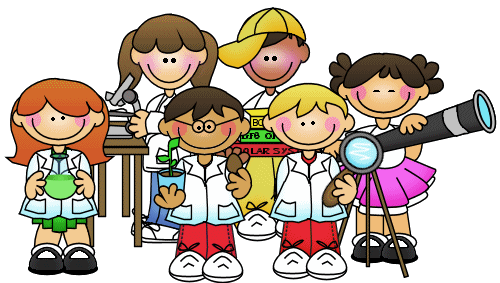 This half term we are looking at Animals including Humans. We will be learning about animals and their babies, what animals need to survive and what humans need to thrive - exercise, healthy eating and hygiene.
PSHE
Our theme this term is Online safety -this will link with out ICT topic and Does Money Matter? We will think about how we spend money and how and why we should save money.
ICT
In computing we are using our ICT skills to create Pictograms to show data and we will be learning about being safe when online or sending emails.
RE
In RE we are looking at people who inspire us. We will think about who is important to us and and about the important people in different religions e.g. Jesus, Moses and Mohammed.
PE
Our PE days this term will be TUESDAY and FRIDAY. Please ensure that PE kits are in school at all times and that long hair is tied back and earrings are removed or taped up on these days. Please can we also remind you to put your child's name in all items of clothing, including PE kits and pumps.
This half term we are developing our game skills and we will be performing dances about toys.
Literacy
For this half term we will be learning to write a letter (formal and informal), writing an adventure story about an animal from the Polar Regions and writing our own riddle.
Phonics will be taught for 20 mins for 5 days a week and on a Friday we will have our spelling tests.
In Guided Reading we will be learning to improve our comprehension skills as well as our reading skills.
Help at Home
You can help your child at home by:
Practising spellings.

Talk about what they are learning in class that week.

Encourage your child to read out any writing they complete at home to check it makes sense.

Read with your child at least 4 times a week.
Mathematics
In maths we will be learning about multiplication and division by using different strategies including arrays. We will be learning to identify 2D and 3D shapes by their properties and we will be learning to measure the temperature by reading the scales on a thermometer.
We will be having a times table test every Friday during our Maths lesson. We will be begin with the 2x 5x and 10x tables.
If your child achieves 10/10 for 3 consecutive weeks they will then move onto the next tables to learn (3x and 4x).
Help at Home
Talking about the learning they have done in class.
Practising counting in 2's, 5's and 10's and learn them as times tables
Practise recalling addition and number facts to 20.
Encouraging your child to count - add money, count out objects, calculate how many will be left, estimate how many there are etc...
Homework
Spellings are given out on a Friday and are tested on the following Friday morning. Please make sure that spelling books are in school on this day.
Times Tables will be tested on a Friday. Each child will be working on the times table that is relevant to them.
Learning Log Challenges be given out at the beginning of term and the children can select which activities they would like to do to make a given total of points! These activities need to be returned to school by the end of the term!
Ambassador Awards 2017-2018
This year we have incorporated the Learning Passport within a document that recognises children's achievements in school and the wider community. What is expected in order for children to achieve their 'Ambassador Award' comes under 4 headings:
Citizenship
Relationships
Learning
Behaviour and conduct
Each section has elements that underpin the values that as a school we hold dear. We believe that learning is something that continues every minute of the waking day and it is important to recognise children's achievements not only in lessons but beyond. Adults in school will discuss each section with the children and how they can meet the criteria identified; we are hoping that the children will be able to take some ownership of the passport themselves!
Have a look at the Ambassador leaflet to find out more and look through 'Steps to Success' passport the Hedghog children will be working through this year to help them achieve their Ambassador Awards!
Diary Dates
Monday 8th January 2018 - First day back!
Thursday 15th February 2018 - Ambassador assembly
Friday 16th February 2017 - Last day of half term!
We want your children to be happy and enjoy coming to school and learning. If you have any concerns please do not hesitate to speak to any of us so that we can help.