Miss Walker Mrs Willis
Class teacher PPA/intervention teacher
This half term ( Autumn 1) our topic is:
Our Place in Space
Week 1
What's out there?
We will be introduced to space by Spaceman Spiff, he will show us the planets in our solar system and tell us about how man has travelled into space and to the moon. We will then create our own passports or logbooks so that we can go on our own space adventures over the next few weeks.
Week 2
How do we travel to space?
Space travel and how it has changed over time is the focus for our learning this week. We will learn all about the race for space between different countries. We will also be learning our song 'Joey Chrome's guide to the Solar System'.
Week 3
What does the solar system look like?
Using our 'starry starry night' presentation we will learn more about each of the planets in the solar system before we go and label the planets for ourselves, using reference books and images to help us.
Week 4
How can we represent the solar system?
Using a range of materials and objects for printing, we will be creating our own models and pictures of the solar system.
Week 5
Who was Neil Armstrong?
We will be learning all about Neil Armstrong - why he is famous, when he went to the moon, what his spaceship was called and what he put on the moon when he was there.
Week 6
What have I learnt so far?
This week the science dome will be in school for our topic lesson. We will be watching two shows in it which will help us to understand and experience travelling to and walking on the moon, how big the solar system is and recap the planets.
Week 7
Could I be an astronaut?
Now that we know all about space and have experienced space travel and moon landings, we will find out a little bit more about being an astronaut and think about whether this is a job we would like to do and why.
Science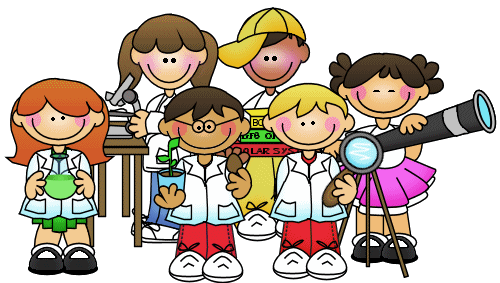 This half term we are looking and living things and their habitats.
PSHE
Our theme is called 'Going for Goals'. We will be setting ourselves targets about what we want to achieve in Year 2!
ICT
In computing we are looking at how to create pictures using technology. We will look at how to create and take good pictures using different equipment.
RE
In RE we are looking at what it means to belong.
PE
Our PE days this term will be TUESDAY and FRIDAY. Please ensure that PE kits are in school at all times and that long hair is tied back and earrings are removed or taped up on these days. Please can we also remind you to put your child's name in all items of clothing, including PE kits and pumps. This term we are developing our athletic skills and ball skills!
Literacy
For this half term we will be using our theme of space to look at stories on a theme, poems on a theme, recount writing linked to our visit to the space dome as well as exploring Roald Dahl!
Phonics will be taught for 20 mins for 5 days a week and on a Friday we will have our spelling tests.
In Guided Reading we will be learning to improve our comprehension skills as well as our reading skills.
Help at Home
You can help your child at home by:
Practising spellings

Talk about what they are learning in class that week

Encourage your child to read out any writing they complete at home to check it makes sense.
Mathematics
In maths we will be learning about place value which means understanding how numbers are made up of tens and ones, reading, writing, ordering and comparing numbers to 100, estimation and solving problems.
We will also be practising addition and subtraction strategies including recalling addition and subtraction facts to 20, using inverse to check calculations and solve missing number problems.
Help at Home
You can help your child at home by:
Talking about the learning they have done in class.

Practising counting in 2's, 3's, 5's and 10's

Practise recalling addition and number facts to 20.

Encouraging your child to count - add money, count out objects, calculate how many will be left, estimate how many there are etc...
Homework
Spellings are given out on a Friday and are tested on the following Friday morning. Please make sure that spelling books are in school on this day.
Times Tables will be tested on a Friday. Each child will be working on the times table that is relevant to them.
Maths will be given out on a Wednesday and will be due in on a Tuesday.
Learning Log Challenges

be given out at the beginning of term and the children can select which activities they would like to do to make a given total of points! These activities need to be returned to school by the end of the term!
Letters sent home
Information for parents
Ambassador Awards 2017-2018
This year we have incorporated the Learning Passport within a document that recognises children's achievements in school and the wider community. What is expected in order for children to achieve their 'Ambassador Award' comes under 4 headings:
Citizenship

Relationships

Learning

Behaviour and conduct
Each section has elements that underpin the values that as a school we hold dear. We believe that learning is something that continues every minute of the waking day and it is important to recognise children's achievements not only in lessons but beyond. Adults in school will discuss each section with the children and how they can meet the criteria identified; we are hoping that the children will be able to take some ownership of the passport themselves!
Have a look at the Ambassador leaflet to find out more and look through 'Steps to Success' passport the Ladybirds children will be working through this year to help them achieve their Ambassador Awards!
Diary Dates
Monday 4th September – INSET day. School closed to the children.
Tuesday 5th September – First day of the school term!
Wednesday 13th September – Roald Dahl dress up day!!
Friday 22nd September – Dress up as a superhero day in support of Childhood Cancer Day!
Friday 29th September - Macmillan Coffee Morning - Parent led
Tuesday 10th October - Space Dome
Thursday 19th October (provisional date) – Years 1 – 6 Harvest Festival in the school hall at 9.15am. Everyone welcome!!
Friday 20th October – Last day of term
Monday 30th October – INSET day. School closed to the children.
Tuesday 31st October – First day of the school term!
Websites you may find useful
https://learnenglishkids.britishcouncil.org/en/songs/the-alphabet-song
http://www.topmarks.co.uk/maths-games/5-7-years/counting
http://www.bbc.co.uk/bitesize/ks1/literacy/phonics/play/
We want your children to be happy and enjoy coming to school and learning. If you have any concerns please do not hesitate to speak to any of us so that we can help.