Miss Walker Mrs Willis
Class teacher PPA/intervention teacher
This half term ( Autumn 2) our topic is:
The Great Fire of London
Week 1
What's out there?
We will be introducing the Great Fire of London and finding out what happened 351 years ago. The children will be sequencing the events that took place during 5 days of Great Fire.
Week 2
Who is Samuel Pepys?
We will be discovering how we know so much about The Great Fire of London by exploring Samuel Pepys Diary. A drama group will also be coming in and we will be acting out the events of the Great Fire.
Week 3
Where is London?
This week, the children will be using their geography skills to locate London and the different landmarks. We will then be comparing what London is now to how it was like on 1666.
Week 4
Fire-station
This week we will be visiting the fire station!
Week 5
Has firefighting changed since the Great Fire of London?
This week we will be comparing how fire fighting has changed since The Great Fire of London.
Week 6
Can I design my own house?
This week the children will be designing their very own Tudor House.
Week 7
Can I build my own house?
This week the children will be making their own houses in the style of ones built 351 years ago. We will use wood and card to do this and will be following the design process and will evaluate our work at the end.
Science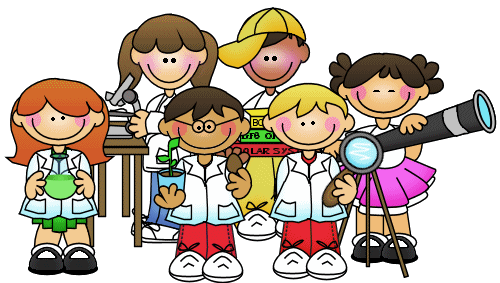 This half term we are looking at materials and their properties.
PSHE
Our theme this term is looking a different types of bullying and what we need to do if we see bullying happening. We will also be exploring friendships.
ICT
In computing we using our ICT skills to present our ideas using various software's in 'Purple Mash'.
RE
In RE we are looking at what it means to belong and celebrating special times.
PE
Our PE days this term will be MONDAY and FRIDAY. Please ensure that PE kits are in school at all times and that long hair is tied back and earrings are removed or taped up on these days. Please can we also remind you to put your child's name in all items of clothing, including PE kits and pumps. This term we are developing our game skills.
Literacy
For this half term we will be exploring the classic poem The Owl and the Pussy Cat as well as some traditional tales with a fun twist. We will also be writing a non-chronological logical report about our trip to the fire station!
Phonics will be taught for 20 mins for 5 days a week and on a Friday we will have our spelling tests.
In Guided Reading we will be learning to improve our comprehension skills as well as our reading skills.
Help at Home
You can help your child at home by:
Practising spellings.

Talk about what they are learning in class that week.

Encourage your child to read out any writing they complete at home to check it makes sense.

Read with your child at least 4 times a week.
Mathematics
In maths we will be learning about place value which means understanding how numbers are made up of tens and ones, reading, writing, ordering and comparing numbers to 100, estimation and solving problems.
We will also be practising addition and subtraction strategies including recalling addition and subtraction facts to 20, using inverse to check calculations and solve missing number problems.
Help at Home
You can help your child at home by:
Talking about the learning they have done in class.

Practising counting in 2's, 3's, 5's and 10's

Practise recalling addition and number facts to 20.

Encouraging your child to count - add money, count out objects, calculate how many will be left, estimate how many there are etc...
Homework
Spellings are given out on a Friday and are tested on the following Friday morning. Please make sure that spelling books are in school on this day.
Times Tables will be tested on a Friday. Each child will be working on the times table that is relevant to them.
Learning Log Challenges

be given out at the beginning of term and the children can select which activities they would like to do to make a given total of points! These activities need to be returned to school by the end of the term!
Letters sent home
Information for parents
Ambassador Awards 2017-2018
This year we have incorporated the Learning Passport within a document that recognises children's achievements in school and the wider community. What is expected in order for children to achieve their 'Ambassador Award' comes under 4 headings:
Citizenship

Relationships

Learning

Behaviour and conduct
Each section has elements that underpin the values that as a school we hold dear. We believe that learning is something that continues every minute of the waking day and it is important to recognise children's achievements not only in lessons but beyond. Adults in school will discuss each section with the children and how they can meet the criteria identified; we are hoping that the children will be able to take some ownership of the passport themselves!
Have a look at the Ambassador leaflet to find out more and look through 'Steps to Success' passport the Ladybirds children will be working through this year to help them achieve their Ambassador Awards!
Diary Dates
Monday 30th October - INSET day. School closed to the children
Tuesday 31st October – First day of the school term!
Tuesday 7th November - Partake Theatre group into work with the class about The Great Fire of London
Tuesday 7th November - Parents evening until 7pm
Wednesday 8th November - Parents evening until 6.30pm
Thursday 9th November - Individual and family photographs
Friday 10th November - Bring and buy sale 3pm - 4pm
Monday 13th November - Anti bullying week!
Friday 17th November - Children in Need dress up day for £1
Tuesday 5th December - Christmas Fayre in the afternoon.
Thursday 14th December - Christmas carol concert in Church at 10.00am
Thursday 14th December - Christmas dinner for the children
Friday 15th December - Christmas carol concert in school at 9.15am
Monday 18th December - Pantomime in school
Tuesday 19th December - Ambassador awards assembly for children who have achieved their Bronze award (you will receive a letter to tell you if your child is receiving their award!)
Friday 22nd December - Party day and break up for Christmas!
Friday 5th January 2018 - INSET day. School closed to the children
Monday 8th January 2018 - First day back!
Websites you may find useful
https://learnenglishkids.britishcouncil.org/en/songs/the-alphabet-song
http://www.topmarks.co.uk/maths-games/5-7-years/counting
http://www.bbc.co.uk/bitesize/ks1/literacy/phonics/play/
We want your children to be happy and enjoy coming to school and learning. If you have any concerns please do not hesitate to speak to any of us so that we can help.