Welcome to The Owls Class Page
(formerly Year 4)
Owls are known for their wisdom so
our motto is:
Sapientes nos sumus
Mrs Rigden - Class teacher
Mrs S Clarke Mrs Z Hussain
Our teaching assistants
Welcome to Year 4
Letters to Parents
Learning Log Parents Letter Spring 1
Learning Log Activities Spring 1
Spring Term 1
To see a topic overview click on the title below:
Week 1 - How can we find out about the Maya?
Where in the world were the Maya?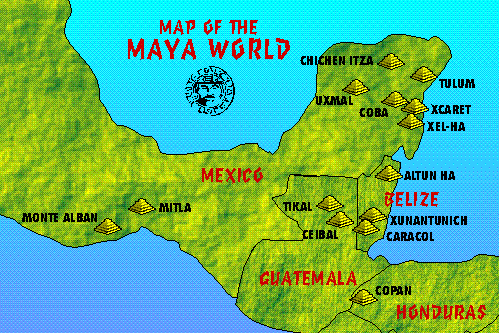 This week the children will look at where ancient Maya civilisation was in the world and think about ways to find out about people in the past. They will use an atlas to locate and find the main Maya cities.
Week 2 - What beliefs did the Maya have?
This week the children will compare the different religions of the ancient world. They will look at the characteristics of Maya gods and design one of their own. They will compare the style of the art work with that of the Egyptian culture.
Week 3 - How did the Maya Count?
This week the children will look at the Maya number system and compare it with that of the Egyptians and the Roman system.
Week 4 - What did the Mayas eat (except for chocolate)?
This week we will find out what Maya people grew and ate. They will compare and contrast different diets from a variety of cultures including Egyptian.
Week 5 - Chocolate!
This week we are going to find out how chocolate is made and how important it was to the Ancient Maya. We will have a chocolatier to visit the school who will teach us about the nutritional value of chocolate.
Week 6 - What can we learn about the Ancient Maya from the buildings at Chichen Itza? How did they record their findings in the 1800s
We will learn about Frederick Catherwood and of his discovery of Chichen Itza in the 1800s. We will look at the buildings of the Maya and think about what they tell us about the Ancient Maya.
Literacy
In Year 4 we will continue to develop the skills of comprehension by reading individually, in groups and as a whole class. It is important that, when reading, the children understand the words they are reading and have the ability to check the meaning of words when they are not sure.
The children will build on their previous knowledge of Grammar, Punctuation and Spelling to improve their speaking, reading and writing skills.
In writing we will be also be building on our previous learning. This term we are creating poem about Chocolate, writing a play script and a report on issues and dilemmas.
Numeracy
Numeracy is a very important part of the curriculum and this term we will continue to develop our knowledge of times tables. We will be using the tables to work out problems and use them in our fraction work. We will also continue to develop our skill in geometry and look at symmetry.
Information for parents- http://www.croft.notts.sch.uk/Numeracy%20Targets%20Year%203.htm
Games - http://bbc.co.uk/schools/4_11/numeracy.shtml
http://resources.woodlands-junior.kent.sch.uk/maths/timestable/interactive.htm
If all parents could encourage their children to learn and practice all the tables up to 12x tables that would be very useful too!
This site may help with that:
P.E. for Year 4 this half term is Monday and Tuesday. Please ensure that your child has their P.E. kit in school at all times. Please also make sure that all items are clearly marked with your child's name. We will be going swimming every Tuesday. Please make sure that your child has their swimming kit in school on this day each week.
Science
In our States of Matter topic we will be learning to:
identify the differences between solids and liquids

know that solids are made of very small particles and can be poured in a similar way to liquid

know some common characteristics of gases

classify materials as solids, liquid or gas

to be aware that the same material can exist as a solid or a liquid

use correct scientific language.
R.E.
Our learning for R.E this term focuses on how rules of people of different beliefs have an impact on their lives.
Homework Schedule
Topic:
Learning log tasks are set at the beginning of a topic to be completed over the half term. The children will have the whole half term to complete their chosen tasks. We will make sure you have the date for the homework to be returned. We hope that you enjoy the range of tasks that we have set for you!
Spellings:
Children will be given spellings on Friday and tested on the following Friday giving you a whole week to practice before the test!
Numeracy :
Numeracy homework will be set on a Wednesday and should be completed by Friday.
Reading:
Reading as much as possible will really help your child's progress at school. For their learning passport they must have read three times a week all term. In addition to the home reading book, children will also be allocated reading and Spelling Punctuation and Grammar homework via Bug Club your child's username is the first four letters of their first name and the first four letters of their surname. The password is year4.
Ambassador Awards 2017-2018
This year we have incorporated the Learning Passport within a document that recognises children's achievements in school and the wider community. What is expected in order for children to achieve their 'Ambassador Award' comes under 4 headings:
Citizenship

Relationships

Learning

Behaviour and conduct
Each section has elements that underpin the values that as a school we hold dear. We believe that learning is something that continues every minute of the waking day and it is important to recognise children's achievements not only in lessons but beyond. Adults in school will discuss each section with the children and how they can meet the criteria identified; we are hoping that the children will be able to take some ownership of the passport themselves!
Have a look at the Ambassador leaflet to find out more and look through 'Steps to Success' passport the Owls children will be working through this year to help them achieve their Ambassador Awards!
Monday 8th January – Back to School.
Friday 9th February - Chocolatier to visit school!
Friday 15th November - Ambassador's assembly
Friday 16th February 2017 - Last day of half term!