Welcome to The Owls Class Page
(formerly Year 4)
Owls are known for their wisdom so
our motto is:
Sapientes nos sumus
Mrs Rigden - Class teacher
Mrs S Clarke Mrs Z Hussain
Our teaching assistants
Welcome to Year 4
Letters to Parents
Summer 2
To see a topic overview click on the title below:
Derbyshire - County of Contrast
This week the children will be looking at where Derbyshire is in the UK. They will complete map work and locate the 4 countries of the United Kingdom. Also, they will be locating different counties in the UK and then towns and villages across Derbyshire.
Weeks 2 and 3 - What information can we find out about different towns and villages across Derbyshire?
Researching skills and looking at different sources of information are the tasks for two weeks. The children will learn about how to find and use different sources to find out information from the past and also the present. They will be producing an information leaflet to show what they have discovered about the different places across Derbyshire.
Week 4 - What makes Derbyshire a significant county?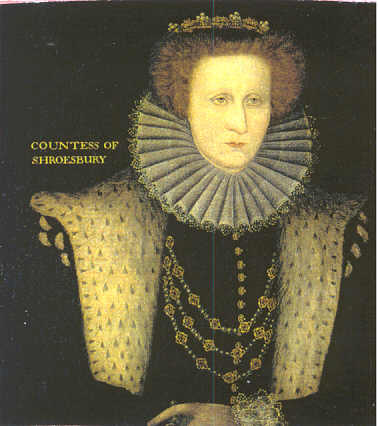 What makes people come to visit Derbyshire? What places give Derbyshire its special place in the United Kingdom? The children will be looking at different places and events across Derbyshire that make this a unique place to live or visit. They will look at places like Buxton and Matlock Baths and the Blue John Cavern. They will study people like Bess of Hardwick and also look at events such as the Well Dressings.
Week 5 - What are the different landscapes around Derbyshire?
Many people have written about the beauty of the Derbyshire countryside and some have produced great works of art. The children will look a the contrasting landscapes across Derbyshire. They will use geographical language to describe the different landscapes to gain a better understanding of the county in which they live.
Week 6- What impact did the Miller-Mundy family have on Heanor?
Many people are aware of Shipley Park but why do we have this park here today? What used to be there? The children will look at different types of evidence that will help them construct the history of the Miller-Mundy family who once lived at Shipley Hall. The children will learn about the impact that the family has had on Heanor and their lasting influence on the area.
Week 7 - What is mining? Why was mining important to Heanor? How has mining shaped the Heanor we see today?
Most people are aware of that mining has played a big role in the past in Heanor. The children will look at mining and what it entails. They will also look at where the mines were in the area and how Heanor was changed by their presence in the past. They will further look at the last impact mines have on Heanor today.
Literacy
In Year 4 we will continue to develop the skills of comprehension by reading individually, in groups and as a whole class. It is important that, when reading, the children understand the words they are reading and have the ability to check the meaning of words when they are not sure.
The children will build on their previous knowledge of Grammar, Punctuation and Spelling to improve their speaking, reading and writing skills.
In writing we will be looking at a Novel on a theme, explanation text and poems.
Numeracy
Numeracy is a very important part of the curriculum and this term we will continue to develop our knowledge of times tables. We will continue to build up problem solving skills across all the four operations. In addition, we will be looking at statistics and how to present and interpret different charts. We will look at the how to classify different shapes, how to find lines of symmetry and how to recognise different 3D shapes from their properties.
Information for parents- http://www.croft.notts.sch.uk/Numeracy%20Targets%20Year%203.htm
Games - http://bbc.co.uk/schools/4_11/numeracy.shtml
http://resources.woodlands-junior.kent.sch.uk/maths/timestable/interactive.htm
If all parents could encourage their children to learn and practice all the tables up to 12x tables that would be very useful too!
This site may help with that:
P.E. for Year 4 this half term is Tuesdays and Thursday. Please ensure that your child has their P.E. kit in school at all times. Please also make sure that all items are clearly marked with your child's name. We will be going swimming every Tuesday. Please make sure that your child has their swimming kit in school on this day each week.
Science
In Science, we will be covering Animals including Humans. In particular:
- describing the simple functions of the basic parts of the digestive system in humans
- identifying the different types of teeth in humans and their simple functions
- constructing and interpreting a variety of food chains, identifying producers, predators and prey.
R.E.
Our learning for R.E this term focuses on respecting people of faith. We will look at the different places of worship without Heanor and then the rest of the UK. We will learn the difference between respect and tolerance. We will think of ways that we can show respect and help others be respectful to the views of people of faith.
Homework Schedule
Topic:
Learning log tasks are set at the beginning of a topic to be completed over the half term. The children will have the whole half term to complete their chosen tasks. We will make sure you have the date for the homework to be returned. We hope that you enjoy the range of tasks that we have set for you!
Spellings:
Children will be given spellings on Friday and tested on the following Friday giving you a whole week to practice before the test! Spending just 5 minutes a day on learning spellings does make a big impact on the words you can spell correctly. This helps the children in their writing to be more adventurous in their choice of words.
Numeracy :
Numeracy homework will be set on a Wednesday and should be completed by Friday.
Reading:
Reading as much as possible will really help your child's progress at school. For their learning passport they must have read three times a week all term. It is very important that they understand what they are reading a few minutes spent asking questions about what has been read helps children to develop comprehension skills which are vital to their education. In addition to the home reading book, children will also be allocated reading and Spelling Punctuation and Grammar homework via Bug Club your child's username is the first four letters of their first name and the first four letters of their surname. The password is year4.
Ambassador Awards 2017-2018
This year we have incorporated the Learning Passport within a document that recognises children's achievements in school and the wider community. What is expected in order for children to achieve their 'Ambassador Award' comes under 4 headings:
Citizenship

Relationships

Learning

Behaviour and conduct
Each section has elements that underpin the values that as a school we hold dear. We believe that learning is something that continues every minute of the waking day and it is important to recognise children's achievements not only in lessons but beyond. Adults in school will discuss each section with the children and how they can meet the criteria identified; we are hoping that the children will be able to take some ownership of the passport themselves!
Have a look at the Ambassador leaflet to find out more and look through 'Steps to Success' passport the Owls children will be working through this year to help them achieve their Ambassador Awards!
Monday 4th June - Inset Day – School closed for the children
Tuesday 5th June - Back to school for the children
Monday 11th June – Wednesday 13th June - Phonics screening test for all children in Ladybirds class and the children in Hedgehogs class who did not pass it last year.
Wednesday 13th June - New intake meeting for Parents/carers if your child is joining our Reception class in September 2018 – 5pm in the school hall
Wednesday 20th June - KS2 (am) and Reception/KS1 (pm) sports day – this is weather permitted!
Thursday 21st June - Class group photographs
Thursday 21st June – New Reception intake visit at 1pm for the children starting school in September 2018
Monday 25th June - New Reception intake visit at 1pm for the children starting school in September 20
Wednesday 27th June – Owls class assembly – Parents/carers from this class are invited to attend at 2.45pm
Monday 2nd July – Reception to Year One transition meeting for parents at 3.30pm (letter to follow).
Wednesday 4th July - Fun day for the children – Fox Cubs class and Squirrels class will be having time on the bouncy castle!! There will be a climbing wall for Ladybirds, Hedgehogs, Badgers and Owls and KMX karts for Woodpeckers and Kestrels.
Thursday 5th July -Whole school transition day for all classes.
Monday 16th July - Summer Fair in the afternoon. More details to follow.
Tuesday 17th July - Ambassador Assembly. You will receive a letter informing you if your child is collecting an award.
Friday 20th July - Last Day of term