Hedgehogs

Hello and welcome to the class page for Hedgehogs class, formerly known as Year 2.
Miss Jephson and Mrs Deverill are the class teachers in Hedgehogs class and Mrs Shanley is our wonderful teaching assistant. Miss Topham works with specific children in Hedgehogs class in a morning. Mrs Gascoyne works across Ladybirds and Hedgehog classes on a Tuesday and Wednesday afternoon.
Class Teachers

Miss Jephson (Monday- Wednesday) and
Mrs Deverill (Wednesday-Friday)
Teaching Assistants

Mrs Shanley Miss Topham Mrs Gascoyne
(all week) (AM only) (Tues/Weds PM)
This term's topic;
Polar Adventures
The following are sheets for some of the tasks.
super snowflakes activity sheet
PE days this term are Tuesday and Thursday. Please wear your PE uniform on these days and ensure that earrings are removed.
Week 1
Where is the Arctic and Antarctica? Which animals live in the Polar regions?

We will begin by sharing our existing knowledge about the Polar regions and thinking about what we would like to find out through our topic work. We will revise the four countries of the UK and locate where we live on a map before looking at a map of the world - hopefully the children will remember that Antarctica is one of the seven continents and will be able to locate it, we will be really impressed if they can name and locate all of the continents! Then we will find the Arctic circle and name the countries within it and then look at images of this area. Children will mark places on their own copies of the world map. We will then move on to look at the habitats in the Polar regions, the children may already be able to name some animals that live in these habitats from their previous science work. Once we have learnt about the animals, the children will complete observational drawings of polar animals for our class display.
Week 2
What is the landscape and weather like in the polar regions? How and why is the landscape changing?
We will look at images of the Arctic and Antarctica and name some of the physical features of these landscapes. We will also compare images of the polar ice caps over time and discuss the differences we observe and why we think the ice is melting as well as the effect of this on the landscape and animals and people who live there. Children will be recording their understanding of the physical features and the changing polar ice caps in their topic books. We will also investigate melting ice during the course of the afternoon and will predict where and why the ice will melt the fastest.
Week 3
What is sculpture and what materials can we use in our sculpture work?

In this lesson we will learn about the concept of sculpture as 3D modelling and look at the range of materials which can be used to create sculptures. We will then create our own hedgehog sculptures from clay. At the end of the lesson we will attempt to create natural ice sculptures by arranging leaves and twigs in a shallow tray of water and leaving it outside.
Week 4
Who is Andy Goldsworthy? Can we imitate his style?

We are still focussing on sculptures and will learn about the work of a famous artist - Andy Goldsworthy - who has created land art using natural resources. After exploring some of his work and identifying the materials he has used, we will work outside to create our own land art using natural materials.
Week 5
How can we make ice sculptures? What is ice?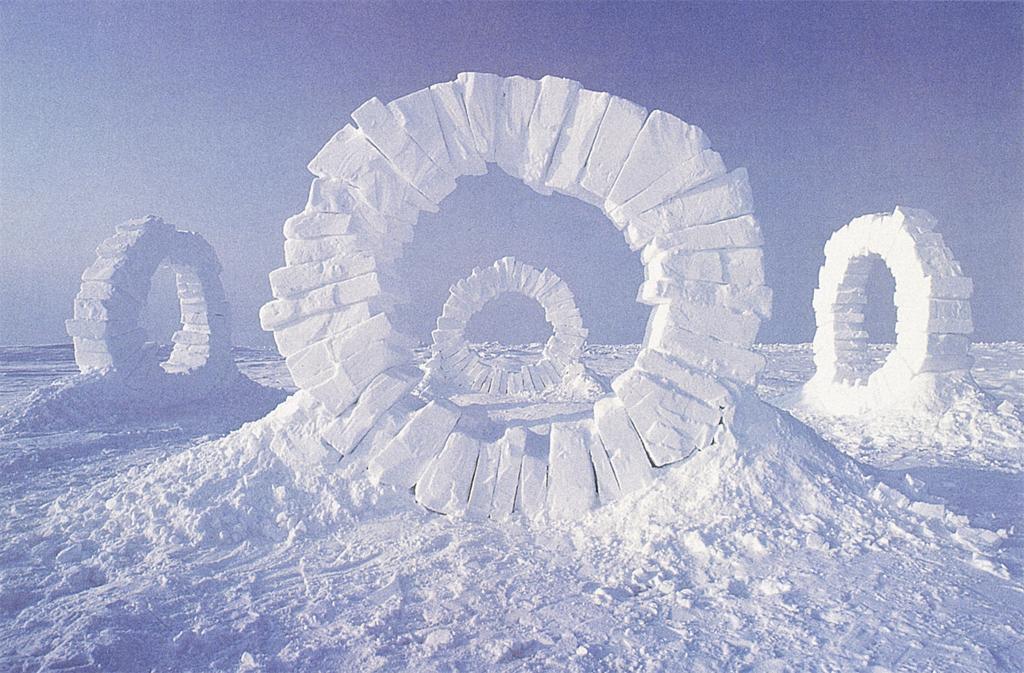 In this lesson we will create our own big build sculptures using ice or objects to represent ice (sugar cubes, bubble wrap, clear plastic containers, polystyrene)
Week 6
Who was Ernest Shackleton?
During the lesson and also our literacy lessons, we will be learning about a famous explorer named Ernest Shackleton and the details of his expedition. We will be producing reports about Shackleton's adventures.
DT
We will not be completing any DT work during this half term.
Science

This half term we will be learning about materials. We will be identifying different materials and looking at their properties. We will also discuss and compare the suitability of materials to make different objects. In experiments, we will explore how the shapes of solid objects made from some materials can be changed by squashing, twisting, bending and stretching.
PSHE

This half term our PSHE work will focus on the subject of Being Safe. We will discuss who keeps us safe and how they keep us safe. We will look at different situations such as such as roads, internet, fireworks and rivers and discuss how these situations could be unsafe and what steps could be taken to make these situations safer. We will also look at road safety, safe use of the internet and stranger danger.
ICT

Our work in lessons will be on spreadsheets. We will explore what spreadsheets are and we will learn to copy, cut and paste to help make spreadsheets. We will also begin to use spreadsheets to solve mathematical puzzles to add amounts and create tables and block graphs.
All of our ICT work will be taught using Purple Mash activities.
RE
Who is a Muslim and what do they believe?
Our unit of work this half term will look at the Islamic religion. We will explore what Muslims believe about God (Allah) and learn about the Prophet Muhammad through stories. We will identify some ways in which Muslims mark Ramadan and celebrate Eid-ul-Fitr and look at special objects used by Muslims and suggest why are important. We also look at the holy book of Qur'an and the Muslim place of worship- the Mosque.
PE

This term we will do gymnastics on a Tuesday with Mr Singh and mini golf with Mrs Deverill on a Thursday.
Please check the days your child is doing PE on.
Reception

Wednesday

Year 1

Tuesday

Friday

Year 2

Tuesday

Thursday

Year 3

Tuesday

Thursday

(Forest Schools will happen this day – not January 6th)

Year 4

Monday

Tuesday

Year 5

Wednesday

Thursday swimming - but not the first 2 weeks

Year 6

Monday

Friday
Don't forget to come to school in your PE uniform on these days!
Literacy

We will begin our new term by reading the story 'Lost and Found' by Oliver Jeffers. Once we are familiar with the story we will use talk for writing strategies to innovate and write our own version of the story. Following this we will read the story The Polar Bear Son and Rainbow Bear and will complete narrative writing activities around these stories. Finally we will write our reports about Ernest Shackleton and then we will choose to write a second report about either polar animals or Inuits. We will teach a daily whole class phonics lesson. For Spring 1 we will begin teaching phase 6 of letters and sounds which focus on the grammar content of the English National Curriculum.
Help at Home
You can help your child at home by:
Practising common exception words - reading and spelling.

Talk about what they are learning in class that week.

Encourage your child to read out any writing they complete at home to check it makes sense.

Read with your child at least 3 times a week.
The website below offers daily letters and sounds lessons online. If your child needs to re-take the phonics screening check in June 2022 then these lessons would be beneficial for them.
https://lettersandsounds.org.uk/for-home/overview
Mathematics
In Maths the objectives we will looking at this half term are:
*applying knowledge of mental and written methods for addition and subtraction - including two two digit numbers and adding three one digit numbers.
* Use place value and number facts to solve problems.
*Show that multiplication of two numbers can be done in any order (Commutative) and division of one number by another cannot.
* Solve problems involving multiplication and division, using materials, arrays, repeated addition, mental methods, and multiplication and division facts, including problems in contexts.
* Recognise, find, name and write fractions 1/2, 1/4 and 3/4 of a length, shape, set of objects or quantity.
* Compare and order mass
* Identify and describe the properties of 3D shapes, including the number of edges, vertices and faces.
*Identify 2D shapes on the surface of 3D shapes and compare and sort 3D shapes and everyday objects.
* Use mathematical vocabulary to describe position, direction and movement, including movement in a straight line and distinguishing between rotation as a turn and in terms of right angles for quarter, half and three quarter turns (Clockwise and anti-clockwise)
Help at Home
Talking about the learning they have done in class.

Practising counting in 2's, 5's and 10's and learn them as times tables

Practise recalling addition and number facts to 20.

Encouraging your child to count - add money, count out objects, calculate how many will be left, estimate how many there are etc...

Practise telling the time.

Homework
Learning Log Challenges will be given out at the beginning of term and the children can select which activities they would like to do to make a given total of points! These activities need to be returned to school by the end of the term!
Letters home
Ambassador Awards 2021-2022
This year we will continue with the Ambassador Awards that recognise children's achievements in school and the wider community. What is expected in order for children to achieve their 'Ambassador Award' comes under 4 headings:
Citizenship

Relationships

Learning

Behaviour and conduct
Each section has elements that underpin the values that as a school we hold dear. We believe that learning is something that continues every minute of the waking day and it is important to recognise children's achievements not only in lessons but beyond. Adults in school will discuss each section with the children and how they can meet the criteria identified; we are hoping that the children will be able to take some ownership of the passport themselves!
Have a look at the Ambassador leaflet to find out more and look through 'Steps to Success' passport the Hedgehog children will be working through to help them achieve their Ambassador Awards!
Diary Dates
Thursday 6th January 2022 - School reopens for all pupils
Monday 31st January 2022 - National Storytelling week
Tuesday 8th February 2022 - Internet safety day
Monday 14th February 2022 - Random Acts of Kindness week
Friday 18th February 2022 - Last day of term
Monday 28th February 2022 - INSET day
Tuesday 29th February 2022 - school reopens for all pupils
We want your children to be happy and enjoy coming to school and learning. If you have any concerns please do not hesitate to speak to any of us so that we can help. Alternatively you can email using the following email addresses.
Hedgehogs@coppice.derbyshire.sch.uk
mdeverill@coppice.derbyshire.sch.uk