Welcome to The Owls Class Page
(formerly Year 4)
Owls are known for their wisdom so
our motto is:
Sapientes nos sumus
Mrs Rigden - Class teacher
Mrs S Clarke Mrs S Thorpe
Our teaching assistants
Welcome to Year 4
Letters for Parents click on the links below
Learning Log homework Autumn 1
Autumn 1
To see a topic overview click on the title below:
Week 1 - What does Prehistoric mean? How did we become an island?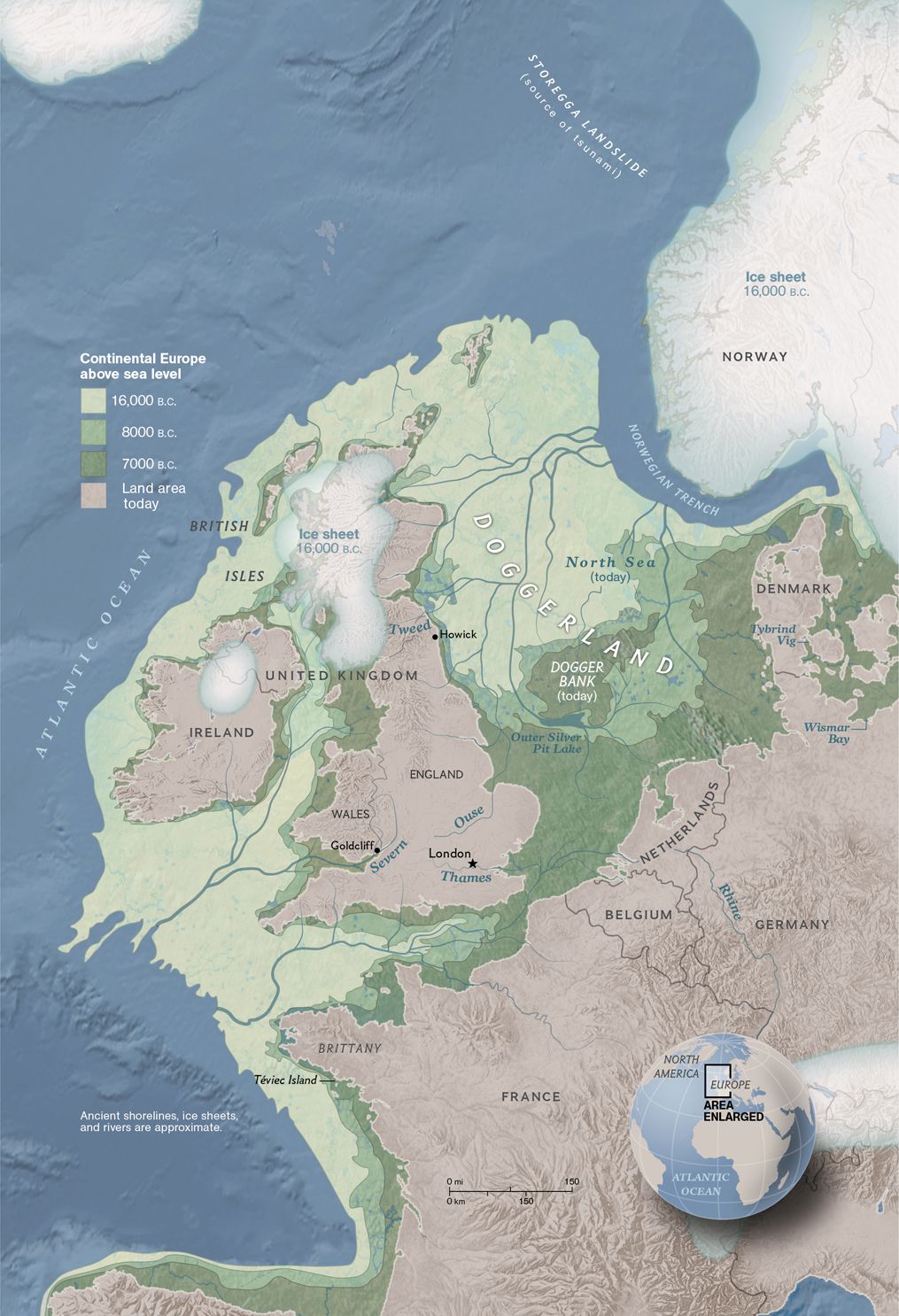 During this topic we will be looking at the history of Britain from its earliest past. We will be looking at how we get evidence from the past when there are no written records. We will also discover how Britain became an island and how the first people arrived in this part of the world.
Weeks 2 Who were the first people in Britain? Why were they hunter-gatherers and how did they learn to be farmers?
This week we will learn about the evidence for the first humans that lived in this country. We will look at the life of hunter-gatherers and the discovery which led to humans becoming farmers.
Week 3 - What sources are there to tell us about the Stone Age?
How do we know so much about the Stone Age? What is archaeology? This week we will look at how we find out about the past from digging up ancient sites. We will conduct our own 'dig' and think about what can be found and what the objects can tell us about different places and people who once lived in Britain.
Week 4 - What was life like in Skara Brae?
This week we will be looking at the details of the life of people who once lived in Skara Brae. We will find out about what the discoveries in Skara Brae tell us about how people lived. What did they do for food? How did they survive the cold winds in winter?
Week 5 - How was pottery invented? What type of pottery did the Stone Age people have?
We find Stone Age pottery in museums but how was it first invented? How did the Stone Age people make pots and what did they use the pots for? We will look at the earliest type of pottery found in Britain and research its uses.
Week 6- What was it like living in a Stone Age house?
We are going to research the different styles of houses that Stone Age people could have lived in. We will look at the evidence of the shape and construction that has been found and think about how people lived inside this dwellings. Did they have a fire? Was there anywhere to wash? What type of materials were they made from? Did they have stone beds?
Week 7 - What was so good about Bronze?
What happened when bronze was invented? How did it change the way of life for the people in Britain?
What was it like in a copper mine?
Week 8 - What do grave good tell us about the Bronze Age?

This week we will look at some of the discoveries found in ancient burial sites or barrows. We will look at the types of artefacts found there and think about what they were used for. We will also think about what these objects tell us about what Bronze Age people thought were important.



Week 9 - What happened at Stonehenge?
This great monument holds many mysteries and this week we will look at how Stonehenge was constructed and what types of objects have been found within and around this stone circle. How did ancient people build it? Where did the stones come from? How do the nearby barrows link with this ancient site?



Week 10 - Trip to Creswell Crags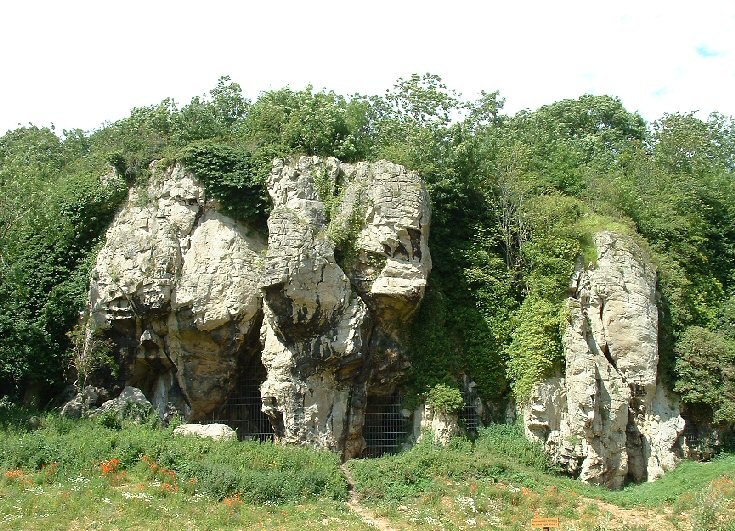 This is the week when we go on a big journey of discovery. We will go back 55,000 years ago and see the first evidence of humans in Britain. What will we find the deepest, darkest depths of the caves? What did our ancestors use the stone caves for? What skills did they have to have to survive?
Week 11 - How did Bronze Age tools differ from Stone Age tools? Who were the Beaker people?
What was the effect of the Beaker people in ancient Britain? Where did they come from? What new tools did they bring? What was the difference between a Stone Age axe and a Bronze Age axe? How did these new inventions change the lives of our ancestors?
Week 12 - Why did people build forts in the Iron Age?
How many forts were there in ancient Britain? What did they look like? Who lived in them? What evidence do we have about the lives of the people who were there? Why did they need forts?
Week 13- What was like inside an Iron Age Fort?
What did you do in an Iron Age fort all day? How many houses were there? Who was in charge? How did they keep everyone safe? How did you know what time you needed to get up or go to bed? What were the beds like?
Week 14 - What were the main events from the earliest people in Britain to the end of the Iron Age?
What were the most important events for the early history of Britain? How did we date the events we have found? What evidence can we use? How can we be sure of the facts in prehistoric times?
Literacy
In Year 4 we will continue to develop the skills of comprehension by reading individually, in groups and as a whole class. It is important that, when reading, the children understand the words they are reading and have the ability to check the meaning of words when they are not sure.
The children will build on their previous knowledge of Grammar, Punctuation and Spelling to improve their speaking, reading and writing skills.
In writing we will be also be building on our previous learning. This term we will be looking at stories from the Dawning of the Ages, using both books and visual literacy to inspire our writing. We will also be writing plays, non-chronological reports, re-counts, poems and instructions. Our aim is to be able to write using a variety of sentences, technical vocabulary, powerful verbs and adjectives. We will write more complex sentences using conjunctions and add phrases to add detail and information.
Numeracy
Numeracy is a very important part of the curriculum and this term we will be looking at number and place value, including, finding 1000 more or less than a given number, counting backwards through zero to include negative numbers and recognising the place value of each digit in a four-digit numbers.. We will also be looking and addition and subtraction with up to 4 digits using columnar addition and subtraction when appropriate. We will be using estimation and inverse operations to check answers to our calculations. We will solve problems in different areas of mathematics up to two step problems. Learning to interpret and present data in bar charts and graphs will also be covered. We will read, write and convert time between analogue and digital 12 hour and 24 hour clocks.
In the second half term we will continue to learn our multiplication facts up to 12 x 12. We will find the effect of dividing a one or two digit number by 10 and 100. We will classify and compare geometric shapes based on their properties and sizes and also identify acute and obtuse angles.
Information for parents- http://www.croft.notts.sch.uk/Numeracy%20Targets%20Year%203.htm
Games - http://bbc.co.uk/schools/4_11/numeracy.shtml
http://resources.woodlands-junior.kent.sch.uk/maths/timestable/interactive.htm
If all parents could encourage their children to learn and practice all the tables up to 12x tables that would be very useful too!
This site may help with that:
P.E. for Year 4 this half term is Mondays and Tuesdays. Please ensure that your child has their P.E. kit in school at all times. Please also make sure that all items are clearly marked with your child's name. We will be going swimming every Tuesday. Please make sure that your child has their swimming kit in school on this day each week.
Science
In Science we will be looking at Sound and Electricity. We will identify common appliances and construct a simple series of electrical circuits. We will discov-er whether or not a lamp will light in a simple series circuit and recognise that a switch opens and closes a circuit.
In Sound we will identify sounds and associate some of them with something vibrating. We will find patterns between pitch of a sound and features of the object that produced it. We will discover what happens when sound gets fainter at a distance.
R.E.
How and Why do Christians follow Jesus?, is the first theme in RE this year. It is part of the inspirational people element of learning. They will consider such questions as What do Christians believe?
What do I believe? and How do stories show us what people believe? In the second half of the term the theme is What is Advent and how is Christmas celebrated around the world?
Homework Schedule
Topic:
Learning log tasks are set at the beginning of a topic to be completed over the half term. The children will have the whole half term to complete their chosen tasks. We will make sure you have the date for the homework to be returned. We hope that you enjoy the range of tasks that we have set for you!
Spellings:
Children will be given spellings on Friday and tested on the following Friday giving you a whole week to practice before the test! Spending just 5 minutes a day on learning spellings does make a big impact on the words you can spell correctly. This helps the children in their writing to be more adventurous in their choice of words.
Numeracy :
Numeracy homework will be set on a Friday and should be completed by the following Friday. The homework will be in two parts - general Maths homework covering the different areas of Maths each week and learning tables homework. There will be a times table test each week for the table facts sent home each Friday. Our aim is to know all the times tables up to 12 x 12 by the end year 4.
Reading:
Reading as much as possible will really help your child's progress at school. For their learning passport they must have read three times a week all term. It is very important that they understand what they are reading a few minutes spent asking questions about what has been read helps children to develop comprehension skills which are vital to their education. In addition to the home reading book, children will also be allocated reading and Spelling Punctuation and Grammar homework via Bug Club your child's username is the first four letters of their first name and the first four letters of their surname. The password is year4.
Ambassador Awards 2018-2019
This year we have incorporated the Learning Passport within a document that recognises children's achievements in school and the wider community. What is expected in order for children to achieve their 'Ambassador Award' comes under 4 headings:
Citizenship

Relationships

Learning

Behaviour and conduct
Each section has elements that underpin the values that as a school we hold dear. We believe that learning is something that continues every minute of the waking day and it is important to recognise children's achievements not only in lessons but beyond. Adults in school will discuss each section with the children and how they can meet the criteria identified; we are hoping that the children will be able to take some ownership of the passport themselves!
Have a look at the Ambassador leaflet to find out more and look through 'Steps to Success' passport the Owls children will be working through this year to help them achieve their Ambassador Awards!
Monday 3rd September - Inset Day – School closed for the children
Tuesday 4th September - Back to school for the children
Week beginning Monday 10th September - Roald Dahl week for the whole school.
Thursday 13th September - Dress up as a Roald Dahl character day!
Tuesday 2nd October - Owl's Class Assembly
Thursday 4th October - British Values day! More information to follow.
Friday 5th October – Sponsored walk at Shipley Park. More information to follow.
Wednesday 10th October - Your child's Christmas card design will be sent home today so you can order them if you wish!
Wednesday 24th October - Parents Evening 3.30pm - 7:00pm
Friday 26th October - Last Day of term
Monday 5th November - Inset Day – School closed for the children
Tuesday 6th November - Back to school for the children
Thursday 8th November - Individual Photos Day
Friday 9th November - Owl's and Badger's visit to Creswell Crags