and Woodpeckers' Class Page!
Year 5 Teacher is Miss Burgon
Welcome to Year 5, Miss Burgon is your class teacher

In the Year 5 class we also have Mrs Golding and Mrs Clarke as our TA's
Please note that our PE days for this half term are Tuesday and Wednesday. Remember to come to school already changed into your PE kit on your PE days. Swimming will begin on Tuesday 7th November, don't forget to bring your swimming kit with you to school on that day! Other swimming days are: 14th, 21st and 28th November and 5th December.
Our Topic this Term is Space!
Week 1:

What are the names of the planets in the solar system?

Week 2: Question

How do we know the Earth is a sphere?

Week 3: Question

How long does it take for Earth (and other planets) to orbit the Sun once?

Week 4: Question

What is the largest object that orbits the Earth?

Week 5: Question

Why is there day and night on Earth?

Week 6:

Questions

Does the Moon change shape?
Please see attached our knowledge organiser
Homework: A homework sheet will be given out at the start of term. One piece per week to be completed until the end of term.
In Literacy, the children will read a range of texts based around our space topic:
Blast off into Space like Mae Jemison - The young Mae Jemison was fascinated by space from an early age; growing up in the 60s, she was a child when astronauts landed on the moon and, as she watched Neil Armstrong and his crew, she wondered what aliens would think if they met those humans: they'd never know that all humans weren't white men.
Mae was a straight-A student at school and became fascinated with science, maths and space. Yet, after she excitedly announced to her teacher that she wanted to be a scientist when she grew up, her teacher suggested she could aim to be a nurse perhaps, but not a scientist.
Cloudbusting - Malorie Blackman - an exploration of an unlikely friendship between two very different boys. Sam is the Class Bully and he makes Davey, who is imaginative, instinctive - a born poet, in fact - the Class Idiot. But gradually a close relationship develops between them as Davey opens Sam's eyes to a whole new world: one that is alive with words, rhythm, music and colour, and the boys become Best Friends - but only in secret.
Cosmic - from the award-winning author Frank Cottrell Boyce. This novel tells the story of Liam, an incredibly tall twelve-year-old who attempts to pass as an adult in order to accompany his friend Florida on a trip to space that she won in a competition. It has been likened to Charlie and the Chocolate Factory in a space setting,
We will use the texts to develop our reading and writing skills.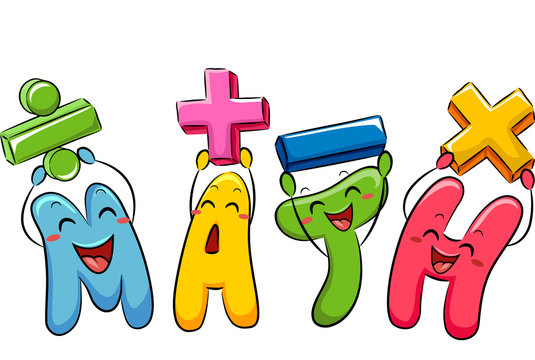 We are covering the following skills in Numeracy this term:
Number: Multiplication, Division,
· Multiples
· Common multiples
· Factors
· Common factors
· Prime numbers
· Square numbers
· Cube numbers
· Multiply by 10, 100 and 1,000
· Divide by 10, 100 and 1,000
· Multiples of 10, 100 and 1,000
Fractions
· Find fractions equivalent to a unit fraction
· Find fractions equivalent to a non-unit fraction
· Recognise equivalent fractions
· Convert improper fractions to mixed numbers
· Convert mixed numbers to improper fractions
· Compare fractions less than 1
· Order fractions less than 1
· Compare and order fractions greater than 1
· Add and subtract fractions with the same denominator
· Add fractions within 1
· Add fractions with total greater than 1
· Add to a mixed number
· Add two mixed numbers
· Subtract fractions
· Subtract from a mixed number
· Subtract from a mixed number – breaking the whole
· Subtract two mixed numbers
It is ESSENTIAL that your child fluently knows their times tables both division facts and multiplication and have quick recall on these. This is ongoing homework for them and is vital to their progress this year - they should have their x tables rockstars password and every Friday whoever is the highest in their challenge group will be rewarded and they will be celebrated in class. If you do not have it then please email me.
We are very excited to be starting work on our new values system when we come back in school in January. Each week we have a new value – 12 in total. Our first value will be Respect. The children will have an assembly Monday morning about how to show and give respect to others both in school and at home! We will be expecting this to be demonstrated to all members of our Coppice community, it is important that even when we move onto a new value, the old one isn't lost.
Our new core values will now form the basis of our ambassador passports (these have now been renamed – core value passports and the children can achieve their bronze, silver and gold awards throughout the year for each core value. We will of course keep you informed about how your child is getting on with this throughout the year.
Each week Mrs Seaton will sent out a Newsletter that will reflect the value we are working on so that it can also be supported at home. We look forward to seeing our children bright and early ready to embrace the new weekly challenges!
Reading:
Reading as much as possible will really help your child's progress at school. For their learning passport they must have read three times a week all term. It is very important that they understand what they are reading a few minutes spent asking questions about what has been read helps children to develop comprehension skills which are vital to their education. We also have a competition running in school each week. The number of times each child in the class each week is added up and the class that has read the most receives a prize in our Star Assembly on a Friday morning.
Monday 6th November - Back to school
Thursday 9th November - Photo Day!
Friday 17th November - Wear your Pj's for Children in Need
Friday 8th December - Non uniform day - bring a raffle prize
Wednesday 13th December - Flu Vaccinations
Thursday 14th December - KS2 Christmas Carol Concert at Church
Christmas Dinner Day
Young Voices concert for Parents - 3:15pm
Monday 18th December Christmas Fair
Thursday 21st December Last day of term - Christmas Party Day
Friday 22nd December Inset Day