Hello and welcome to our Kestrel class page!
Meet the Team!

Mrs E Jarvis
Class teacher

Mr Moreton Mrs Hussain
Teaching Assistant Teaching Assistant
Useful information:
End of Year 6 expectations
Parent's guide to our curriculum. The document below has each subject and what we will be covering up to Christmas!
'So Many So Few' Topic Overview - September 2018
Please find a 'Welcome to Year 6' information booklet below, this should have everything that you need to know in it.
Ambassador Awards 2018-2019
This year we have incorporated the Learning Passport within a document that recognises children's achievements in school and the wider community. What is expected in order for children to achieve their 'Ambassador Award' comes under 4 headings:
Citizenship

Relationships

Learning

Behaviour and conduct
Each section has elements that underpin the values that as a school we hold dear. We believe that learning is something that continues every minute of the waking day and it is important to recognise children's achievements not only in lessons but beyond. Adults in school will discuss each section with the children and how they can meet the criteria identified; we are hoping that the children will be able to take some ownership of the passport themselves!
Have a look at the Ambassador leaflet to find out more and look through 'Steps to Success' passport the Year 6 children will be working through this year to help them achieve their Ambassador Awards!
Kestrels Ambassador Award. What I need to do.
Ambassador Award letter to Parents/Carers - September 2018

In Literacy this term we will be covering a range of genres, these are as follows:

This term our topic is 'So many...so few...'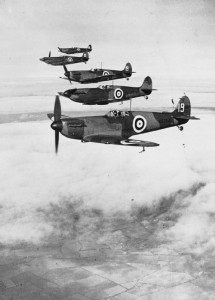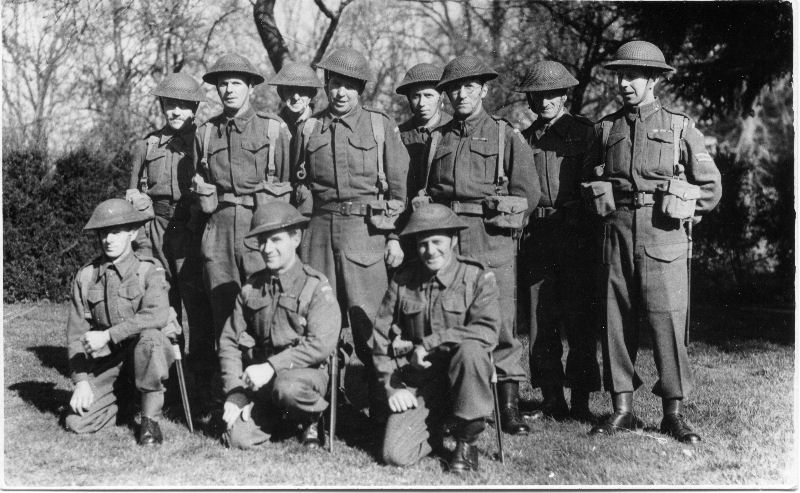 Week 1 :

What is a World War? Why do they start?

Week 2:

Who was involved in the WWII – Which countries were allies and which were axis?

Week 3:

Who lead countries to war?

Week 4:

Where and When did events take place during WWII

Week 5:

What was the Blitz? How did people survive?

Week 6:

D&T – What are Anderson shelters and why were they used? We will create our own shelters.

Week 7:

Week 8:

Why were children evacuated?

Week 9:

How did rationing affect everyday life?

Week 10:

What is propaganda? How did this influence people and their actions?

Week 11:

What happened to the Jews and other ethnic minorities?

Week 12:

Holocaust trip

Week 13:

Why didn't everyone go to the fight?

Week 14:

What were the main events in WWII? What other questions do we have?

Week 15:

How has life changed since WWII? How did people celebrate the end of the War?


In Mathematics this term we will be learning to:
read, write, order and compare numbers up to 10 000 000 and determine the value of each digit
round any whole number to a required degree of accuracy
solve number problems and practical problems that involve all of the above
identify the value of each digit in numbers given to three decimal places
solve problems which require answers to be rounded to specified degrees of accuracy
multiply and divide numbers by 10, 100 and 1000 giving answers up to three decimal places
perform mental calculations, including with mixed operations and large numbers
multiply multi-digit numbers up to 4 digits by a two-digit whole number using an efficient written method of long multiplication
solve problems involving multiplication
use estimation to check answers to calculations and determine, in the context of a problem, an appropriate degree of accuracy.
multiply one-digit numbers with up to two decimal places by whole numbers
interpret and construct line graphs and use these to solve problems
interpret pie charts
calculate and interpret the mean as an average.
Kestrels class to experience Forest Schools!
Last year we started our Forest School journey at Coppice! Miss Harrison completed her Level 3 Forest School qualification in May 2018 and is looking forward to working with Kestrels Class on a range of fun and exciting activities including working on a range of nature based tasks, using a range of tools and making a camp fire! The class will be split into two groups of 17 children and will spend an afternoon a week at our Forest School site. It is only a 15 minute walk to the Forest School site in the beautiful Cinderhill part of Shipley Park!
What is Forest Schools?
Forest School is an inspirational concept providing learning opportunities through practical activities in an outdoor environment.
Children enjoy the freedom to explore and experience the natural world in all seasons and in all weathers.
Forest School embraces an approach of nurturing, supporting and developing the self-esteem of everyone involved in this approach to learning.
It is an ideal environment in which to develop innovation, problem solving, risk taking, creativity and teamwork.
What are the benefits for the children attending Forest School sessions?
Growth in confidence and independence.
Opportunities to take risks, make choices and initiate learning for themselves.
Helps children to understand, appreciate and care for the natural environment.
Allows children to become more confident in the natural environment.
Enables a practical element to their learning.
Additional physical, social and health benefits.
Improved behaviour and motivation going back into school - and has an impact on achievement.
Promotes self-discovery.
Improved communication skills.
Raised self-esteem.
All children will bring home a letter in the first week back which will explain when they will be going to Forest Schools and what they will need to bring for the sessions. Miss Harrison will also be running an information meeting about Forest Schools for parents/carers and the children on Monday 17th September at 2.45pm where she will go through what Forest Schools is all about and what will happen at the sessions. You will be able to ask any questions you might have! If you cannot make the meeting please don't worry. All information will be sent home with your child and if you wish to contact Miss Harrison regarding any questions you might have please ring school on 01773 712840 or email kharrison4@coppice.derbyshire.sch.uk
Marvellous Maples Forest School letter and dates of sessions - September 2018
Wonderful Willow Forest School letter and dates of sessions - September 2018
Homework:
All of the pupils will be following the normal Literacy and Numeracy strategies along with Science, ICT, topic etc. Please find below expected minimum homework requirements during this term.
Reading - 3 x 15mins per week - this will help the children to both build a love of literature and their stamina for reading longer texts - a skill needed for the end of Key Stage 2 SATS. When the children have completed this homework they will show Mrs Jarvis their Home/school diary which should have three comments in from their parent/guardian. If they have 3 comments and signatures stating that they read with an adult 3 times that week they will get a mark on the class reading chart. The person with the most marks will win a prize at the end of each half term!
Maths - 1 set per week (Wednesday), they will also need to know their times tables up to 12 x 12
Spelling - 10 spellings per week. Test every Friday - some of these will be common frequency words that the children do not always spell accurately
Literacy/SPAG - 1 piece per week (Wednesday)
Topic– 1 piece every week (personal learning log)
The 'learning log' is a piece of individual homework when your child may be imaginative, creative and resourceful in order to produce various pieces of work. Children will be given around 9 tasks to complete for the half term at the start of each half term, these tasks are done at your child's leisure and the expectation is that their is 1 done per week, at the end of the half term your child will bring their learning log into class and they will share the work that they have completed with their peers they will then be collected in and marked.

Children will need PE or games kit throughout the week, this should include footwear for both indoors and outdoors. Kestrels will be having one PE lesson a week (they will be learning Tchoukball on a Thursday)

in Autumn One term as they will be at Forest Schools which will provide lots of physical activity!
Blue or Black shorts

White T shirt

Jogging bottoms for outdoor PE

Change of socks - sweaty socks smell after PE

Roll on deodorant only

Black plimsolls

Trainers

Forthcoming dates for Kestrels Class!
Monday 3rd September - Inset Day – School closed for the children
Tuesday 4th September - Back to school for the children
Week beginning Monday 10th September - Roald Dahl week for the whole school.
Wednesday 12th September - War day for Kestrels class!
Thursday 13th September - Dress up as a Roald Dahl character day!
Monday 17th September - Forest Schools information meeting for Parents/Carers and children in Kestrels class.
Thursday 27th September - HGSC Open Evening! More information to follow.
Thursday 4th October - British Values day! More information to follow.
Friday 5th October – Sponsored walk at Shipley Park. More information to follow.
Monday 8th October - Zebrared in to work with Kestrels class in the morning to teach the children about keeping safe.
Wednesday 10th October - Your child's Christmas card design will be sent home today so you can order them if you wish!
Week beginning 22nd October - Parents Evening week. Teachers to offer appointments straight after school 3.30pm for some parents and then Wednesday evening 3.30pm – 7.00pm
Thursday 25th October - Harvest Festival at 10.00am for KS2 classes. Donations to SALCARE are most welcome.
Friday 26th October - Last Day of term
Monday 5th November - Inset Day – School closed for the children
Tuesday 6th November - Back to school for the children